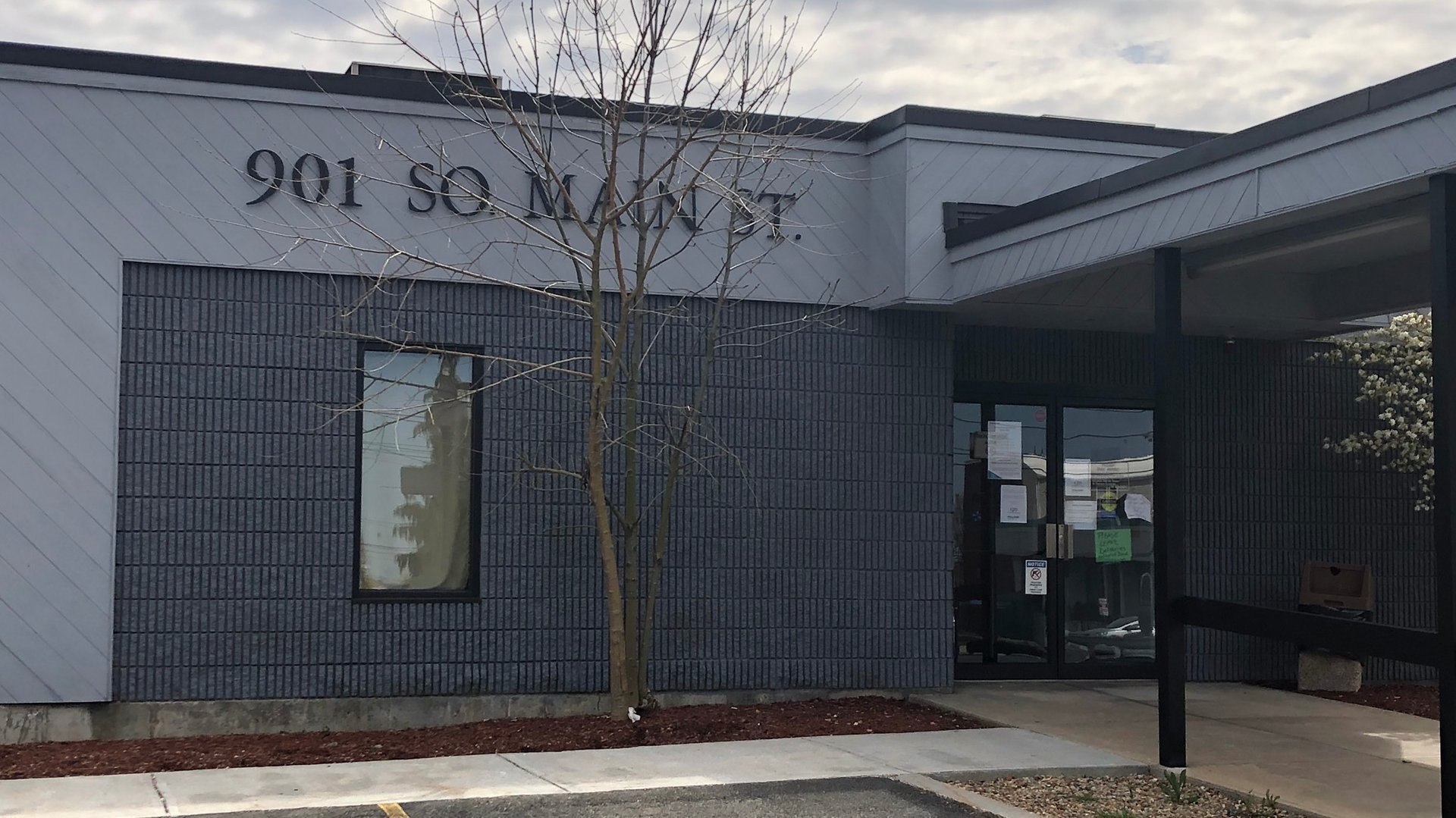 At Prima CARE, our team of dedicated healthcare professionals take pride in providing quality care in a warm, compassionate environment. With a multitude of services available, Prima CARE strives to meet the needs of every patient.
With 14 locations, Prima CARE is able to provide comprehensive care for patients all across the region. Our 901 S. Main St. location provides primary care, specialty care, and imaging services for both adults and children. Our medical team consists of board-certified physicians, nurse practitioners, physician assistants, and specialized nurses who are committed to providing the best possible outcome for each.
About Prima CARE on South Main St.
The location of 901 S. Main St. of Prima CARE offers numerous conveniences for patients seeking medical care. This facility is situated in the heart of Fall River, Massachusetts, providing easy access to patients living within the city and surrounding areas. The location is also easily accessible by car, as it is located near major highways. Patients can park their cars conveniently in the spacious parking lot available on-site.
In addition to its convenient location, the facility provides a wide range of medical services, including primary care, specialty care, laboratory services, and radiology all under one roof. This eliminates the need for patients to travel to multiple locations for different services, thereby saving them time and effort.
Moreover, the facility has state-of-the-art equipment and technology, making it possible for patients to receive high-quality care in a comfortable and modern environment. The convenience of the location of 901 S. Main St. of Prima CARE makes it an ideal choice for patients who value accessibility, quality, and comprehensive medical care.
This location is home to the Center for Vascular Diseases, a state-of-the-art center dedicated to providing exceptional care for patients with vascular diseases and disorders. Our team of highly skilled vascular specialists uses advanced diagnostic tools and cutting-edge treatments to deliver personalized care that is tailored to each patient's unique needs. Whether you are seeking treatment for varicose veins, peripheral artery disease, or any other vascular condition, we are here to help you achieve optimal vascular health.
Center for Vascular Diseases
The Center for Vascular Diseases at Prima CARE is a leading facility for the diagnosis, treatment, and management of vascular health. The center is staffed by highly skilled and experienced vascular specialists who are committed to providing patients with comprehensive care that meets their unique needs. The center offers a wide range of services, including diagnostic testing, medical management, interventional procedures, and surgical options. Patients have access to advanced imaging technologies, such as ultrasound and angiography, which enable accurate diagnosis of vascular conditions.
The center specializes in the treatment of peripheral arterial disease, varicose veins, aneurysms, and other vascular conditions. The treatments offered include minimally invasive procedures such as angioplasty, stenting, and endovascular surgery. These procedures are performed using the latest technologies and techniques, which result in shorter recovery times, less pain, and fewer complications. The center also provides comprehensive rehabilitation services for patients recovering from vascular surgery or interventions.
The multidisciplinary team at the center works closely with patients to develop personalized treatment plans that take into account their medical history, lifestyle, and preferences. Overall, the Center for Vascular Diseases at Prima CARE is a state-of-the-art facility that provides world-class care for patients with vascular conditions.
Angiography Suite
The angiography suite at Prima CARE, which is accredited by the American Association for Accreditation of Ambulatory Surgery Facilities, is a state-of-the-art facility designed to provide patients with accurate and efficient diagnostic testing for vascular conditions. The suite is equipped with the latest imaging technologies, including digital subtraction angiography (DSA), which allows for the precise diagnosis of vascular conditions by capturing detailed images of blood vessels in real time.
The facility is staffed by specialized interventional radiologists who are trained to perform these procedures with the utmost precision and accuracy. The team works closely with other members of the vascular team, including vascular surgeons and technologists, to ensure that patients receive an integrated approach to their care.
The angiography suite also offers a comfortable and welcoming environment for patients undergoing procedures. Patients can expect world-class diagnostic testing for vascular conditions in a safe, comfortable, and efficient manner.
Vascular Diseases We Treat
At 901 S Main St., our team of experienced vascular surgeons, medical specialists, and support staff work together to develop personalized treatment plans for each patient, tailored to their specific needs. Some of the diseases treated at our vascular center include:
Peripheral Vascular Disease: Peripheral vascular disease is a condition in which there is a narrowing or blockage of the blood vessels that carry blood from the heart to the arms and legs. This can cause a range of symptoms, including leg pain, cramping, numbness, and weakness.
Carotid Stenosis: Carotid stenosis is a condition in which the carotid arteries, which supply blood to the brain, become narrowed or blocked. It is commonly caused by a buildup of fatty deposits and cholesterol along the walls of the arteries, known as plaque. When the plaque builds up, it can reduce blood flow to the brain, potentially leading to a stroke.
Deep Vein Thrombosis: Deep vein thrombosis (DVT) is a serious medical condition in which blood clots form in the deep veins of the body, most commonly in the legs. DVT can cause swelling, pain, and tenderness in the affected area. It is a potentially life-threatening condition as the blood clots can break loose and travel to other parts of the body, such as the lungs, causing a pulmonary embolism (PE).
Venous Insufficiency: Venous insufficiency is a condition in which the veins in the legs are unable to transport blood back to the heart efficiently. It occurs when the valves within the veins become damaged or weakened, leading to the pooling of blood in the legs. This can cause symptoms such as varicose veins, leg pain, swelling, and skin discoloration or ulceration.
Abdominal Aortic Aneurysm: Abdominal aortic aneurysm (AAA) is a condition in which the abdominal aorta, the largest blood vessel in the abdomen, becomes abnormally enlarged. This can cause the wall of the aorta to weaken and bulge outward, increasing the risk of rupture. AAA is often asymptomatic and may be discovered incidentally during imaging tests for other conditions. However, larger aneurysms can cause abdominal or back pain, tenderness, or discomfort.

Whether you are in need of venous disease treatment, or in need of treatment for other vascular conditions, the Center for Vascular Diseases at Prima CARE is here to provide you with comprehensive and compassionate care. Our team of experienced and highly skilled interventional radiologists, vascular surgeons, and technologists are dedicated to providing patients with the best possible care and outcomes.
If you are in need of vascular disease treatment or are interested in learning about our other locations, contact our team at Prima CARE or schedule a free consultation directly from our website today.