Skip Main Content
Optometry Specialists | Eye Doctor - Fall River, MA
Your eyes don't only require medical attention when something is wrong. To maintain healthy eyes and vision, you need consistent care from a professional who can stay on top of your individual needs.
Optometrists are trained to provide for all your primary eye care needs. At Prima CARE, both of our board-certified providers offer compassionate and experienced routine vision care. Our team of optometrists includes:
Our office is located in Prima CARE's building at 289 Pleasant Street in Fall River.
FAQs on Optometry
What Is An Optometrist?
An optometrist is trained to provide all the routine care necessary for healthy eyes. Some common optometry services include:
Performing eye exams
Performing vision tests
Prescribing and fitting eyeglasses
Treating low vision using aids and therapy
Detecting injuries and diseases in the eye
How Is An Optometrist Different From An Ophthalmologist?
The most important difference between an optometrist and an ophthalmologist is that optometrists are not trained to perform ocular surgeries. While your optometrist may be able to detect and diagnose a condition that may be treated with surgery, the surgery itself will require a referral to an ophthalmologist.
Why Should I See An Optometrist?
Routine eye care from an optometrist is essential to maintaining healthy eyes throughout your life, and making eye exams an important part of your health regimen becomes especially important as you age. The earlier an eye injury or disease is detected, the more time your doctors have to treat the problem before damage becomes irreversible.
If you've already been prescribed corrective lenses, regular visits to the optometrist can drastically improve the accuracy of your prescription, as vision loss tends to be progressive.
FAQs on Ophthalmology
What Is An Ophthalmologist?
An ophthalmologist specializes in caring for your eyes and your vision. Some of the services performed by your ophthalmologist include:
Eye exams
Eye surgery
Prescriptions for eye medications, including eye drops
Medical care for chemical burns
Ophthalmologist eye exams can also help to diagnose a variety of eye diseases, such as:
Cataracts
Macular degeneration, especially due to age
Glaucoma
Diabetic retinopathy
Low vision
Lazy eye
Does An Ophthalmologist Perform Surgery?
Yes. Our ophthalmologist at Prima CARE is trained to perform surgery, as are all ophthalmologists. Conditions that may require surgery include:
Cataracts
Macular degeneration
Diabetic retinopathy
Our ophthalmologist can also provide corrective surgeries for common vision impairments, such as astigmatism, nearsightedness (myopia) and farsightedness (hyperopia). These procedures include:
Photoreactive keratectomy (PRK)
Laser-assisted in situ keratomileusis (LASIK)
Can An Ophthalmologist Prescribe Glasses?
Yes! Our ophthalmologist can perform a vision exam to determine which corrective lens is right for you. He will then write you a prescription for lenses which you can bring to an optical shop to purchase eyeglasses or contact lenses.
Our Care Team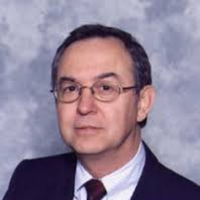 M
['Optometrist']
['Fall River Optometry']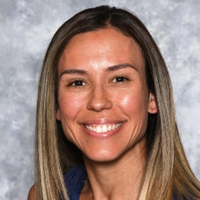 F
['Optometrist']
['Fall River Optometry']