Skip Main Content
Dr. Lakshman is the director of the Men's Health Clinic at Prima-CARE Medical Center. He focuses on male rejuvenation in the area of sexual health and believes that a man's sexual health can be an indicator of his overall health and wellness. The Men's health clinic offers therapies aimed at restoring a man's confidence and self-image. Individualized treatment plans are created in a warm and friendly environment taking into account the person's preferences, lifestyle, comfort levels, and values.
Common conditions treated include:
Low Testosterone
Low Libido
Erectile Dysfunction
Male infertility
Premature ejaculation
Peyronie's disease
Gynecomastia
Male pattern baldness

Erectile Dysfunction Treatment
ShockWave Therapy for Erectile Dysfunction
Erectile dysfunction (ED) can happen for a number of reasons, from an underlying medical or mental health condition (like diabetes or depression) to various lifestyle factors (including excessive alcohol use and obesity). However, the ultimate physiological cause of ED is a lack of sufficient blood flow to the penis at the time of arousal, which can be treated using a number of methods.
The men's health team at Prima CARE is excited to offer two cutting-edge, non-surgical options for treating erectile dysfunction, one of which is called ShockWave. When you opt for ShockWave therapy for ED, Dr. Lakshman and his team will apply high-frequency acoustic waves to the existing blood vessels in your penis. This will help to remove a substance called "micro-plaque" which can build up and block blood flow, and it will also stimulate the growth of new, healthy vessels through which blood can flow properly when it's time to achieve an erection. In this way, ShockWave is also effective in helping to treat Peyronie's disease.
ShockWave works best when applied during multiple sessions over a period of several months. Most patients will need between 6-12 sessions of ShockWave to achieve optimal results, but these results are shown to last up to two years without the need for medication or surgery.
Top P-Shot Specialist in Fall River, MA
P-Shot for ED and Peyronie's Disease
Regenerative medicine is an exciting new field that harnesses the power of your natural growth factors to rejuvenate the body using PRP (platelet-rich plasma), and Dr. Lakshman's team of men's health specialists is proud to employ it as a non-invasive treatment option.
During a PRP injection, your doctor will take a blood sample (like a routine blood draw), and platelet-rich plasma concentrate will be harvested from it right in the office. The PRP is then injected into the tissue to promote regeneration and rejuvenation.
When this technique is applied to the treatment of erectile dysfunction, it's known as the P-Shot (Priapus shot). The treatment creates increased blood flow, faster tissue and cellular repair responses, and the establishment of new neural pathways. As a result, patients have noticed improved penile circulation, enhanced sensation and pleasure, and an increase in girth or length of the penis. The P-shot is also a promising treatment for Peyronies disease where there is a curvature of the penis.
Hair Restoration near Fall River, MA
PRP Hair restoration
PRP (Platelet Rich Plasma) has garnered attention as a promising solution for hair loss and Dr. Lakshman is thrilled to be offering it to his patients. PRP injections can effectively regrow hair without the need for surgery and produce a very natural look. Since the blood is drawn from the patient's own body, the risk of complications, reactions or rejection is eliminated.

FAQs on Prima CARE Men's Health Clinic:
What are the benefits of the P-Shot vs ShockWave?
ShockWave and the P-Shot are both excellent options that allow you to receive non-surgical treatment for erectile dysfunction. However, for those who have objections to needles, ShockWave does not require an injection, while the P-Shot does.
Is the P-Shot painful?
Not generally. A local anesthetic cream is applied followed by an injectable anesthetic or a "nerve-block" so that the P-Shot can be administered without any pain.
Can I get both the ShockWave therapy and the P-shot?
Absolutely! Results are best when ShockWave therapy is followed by P-shot.
Do you provide treatment for low testosterone?
Yes! Dr. Lakshman and his team offer two types of therapy for low T: Testosterone replacement therapy, which can affect fertility, and testosterone restoration therapy, which preserves fertility.
Testosterone replacement therapy involves:
Injectable treatment options, such as testosterone cypionate/enanthate every week or Aveed® therapy every 2 months
Testopel® implantable pellet therapy every 3-4 months
Daily skin application of testosterone gel products (AndroGel®, Testim®, Fortesta® and Axiron®)
Oral daily testosterone (Jatenzo®)
Testosterone restoration therapy involves:
Oral natural supplement therapy
Oral drug therapies, such as Clomiphene and Anastrazole
Injectable therapies, such as Human Chorionic Gonadotropin and Menopur®
Are there other options for erectile dysfunction treatment?
Yes. If ShockWave or the P-Shot is not for you, we also employ the following treatments for ED at Prima CARE:
Oral natural supplement therapy
Oral drug therapy using generic Viagra® or Cialis®
Penile injection using "trimix" therapy
Vacuum pump devices
Evaluation for a penis implant
Are multiple sessions of PRP needed for hair restoration?
Yes, we recommend at least 3 sessions of PRP injections to the scalp, 6 weeks apart for optimal results. Maintenance therapy is generally required every 6 months to a year depending upon the extent of initial hair loss and response to initial therapy.
How often do I need to repeat ShockWave or the P-shot therapy for ED?
Results from both ShockWave and P-shot therapy can last anywhere up to 1-2 years when therapy may have to be repeated. However, individuals with significant blood flow issues and corresponding risk factors (e.g. smoking, diabetes, etc.) may need additional initial therapy or more frequent follow-up therapy sessions. 

Our team will gladly discuss all your options with you during your consultation.
Our Care Team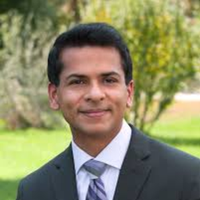 M
['Endocrinology, Diabetes & Metabolism', "Men's Health"]
['Prima CARE Endocrinology']