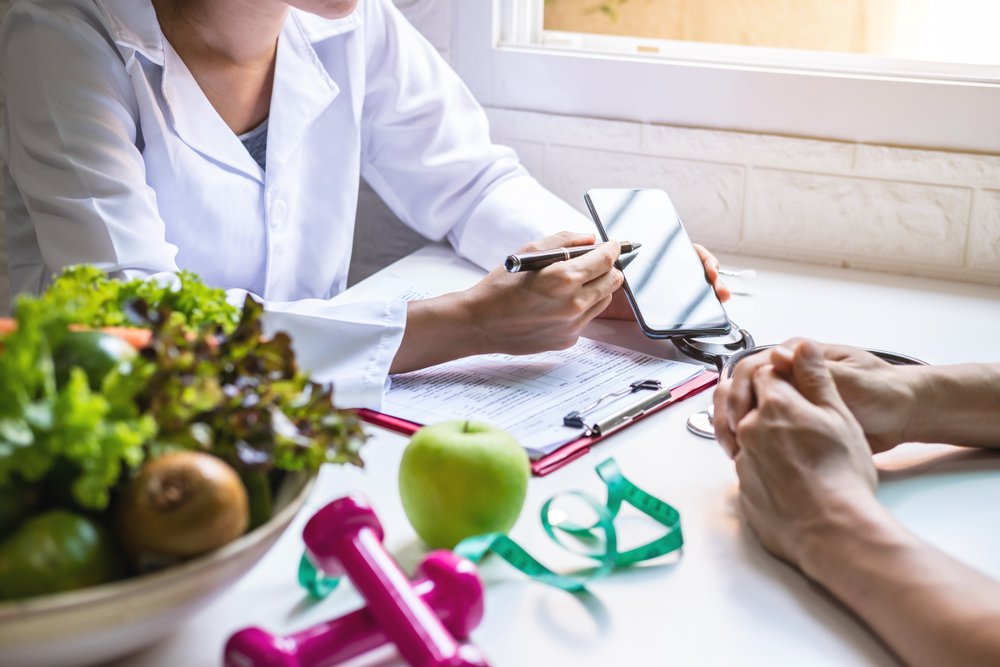 Struggling to lose weight is a common challenge many people face. Diet and exercise alone can be difficult to maintain, and weight loss is not always as simple as cutting calories and hitting the gym. For some individuals, underlying health conditions or genetics can make weight loss an even greater challenge. However, with the right support and guidance, it is possible to overcome these obstacles and achieve lasting weight loss success.
Prima CARE's Medi-Weightloss program combines medical expertise, nutritional counseling, lifestyle changes, and ongoing support to help you achieve your weight loss goals. Our team of experienced and compassionate healthcare professionals will work with you one-on-one to develop a personalized plan that fits your unique needs and lifestyle.
Here is how Medi-Weightloss can help.

What Is Medi-Weightloss?
Medi-Weightloss is a comprehensive and personalized weight loss program that is designed to help individuals achieve their health and weight loss goals. Unlike traditional diet plans, program weight loss takes a holistic approach that addresses the root causes of weight gain and provides a sustainable, long-term solution for maintaining a healthy weight. With its highly personalized and comprehensive approach, Medi-Weightloss is an effective tool for individuals who are committed to making meaningful lifestyle changes, creating healthy habits, and achieving their weight loss goals.
What Does Medi-Weightloss Consist Of?
With Prima CARE's Medi-Weightloss program, you can tackle your weight loss with a patient-centered approach that consists of,
A complete medical exam, including a blood panel and EKG.
A deep analysis of your health and body.
Weekly consultations with a health professional.
Personalized nutrition plans.
Education in nutrition and health.
Access to a patient website consisting of workouts, activities, and nutritious recipes for a healthy diet.
Medi-Weightloss supplements and products.
Each step of the Medi-Weightloss process will be completely personalized to best suit  your individual needs according to your body, medical history, and goals. It is designed to support you throughout your weight loss journey and help you reach a healthier, more active lifestyle as well as providing you with education and tools to maintain your weight in the future.
Medi-Weightloss For Diabetics
Medi-Weightloss is also a weight loss program that can be customized to meet the needs of individuals with diabetes. In fact, the program's emphasis on personalized care and comprehensive lifestyle changes makes it an ideal option for individuals who are looking to lose weight while managing their symptoms of diabetes.
One of the key components of the Medi-Weightloss program is medical supervision, which is especially important for individuals with diabetes. The program's medical providers work closely with patients to monitor their blood sugar levels and medication use, ensuring that any necessary adjustments are made to support patients' health and weight loss goals.
Additionally, the program emphasizes nutrition education and behavioral support, both of which are critical components of diabetes management.
Through education on healthy eating habits, patients can learn to make choices that support their overall health and help to manage their diabetes symptoms. Medi-Weightloss can be a safe, effective, and comprehensive weight loss program for individuals with Type 2 diabetes who are looking to achieve their health and wellness goals.
Why Is Medi-Weightloss More Effective?
Medi-Weightloss is known for being more effective than traditional weight loss approaches because it is a medically supervised program that takes a patient-centered approach to wellness. While traditional weight loss plans provide general guidelines and require patients to track their own progress, Medi-Weightloss offers a personalized plan for each individual based on their medical history, current health status, and other factors. This approach ensures that patients are not simply losing weight, but also improving their overall health and well-being.
The program also includes regular check-ins and appointments with trained healthcare professionals to monitor progress, provide support, and adjust the plan as needed. Additionally, Medi-Weightloss offers nutritional counseling and support to help patients learn healthy eating habits and develop a sustainable, long-term plan for maintaining their weight loss. Overall, with its highly personalized and medically supervised approach, Medi-Weightloss is a more effective weight loss solution compared to traditional methods as it is not simply a diet change, but a lifestyle change.
How Can I Get Started With Medi-Weightloss?
Before you begin your Medi-Weightloss program, it is important to consult with your medical professional to determine if Medi-weightloss is the right decision for you and your health.  Once you have been cleared to begin the program, you can meet with a trained healthcare specialist who will provide an individualized weight loss plan tailored specifically to your needs. At Prima CARE's Medi-Weightloss location, a variety of insurance providers are accepted to provide you with the best care without breaking the bank.
With our highly-skilled team and extensive history of primary care, our practice is dedicated to helping you achieve your weight loss goals, live a healthier lifestyle, and maintain the progress after the program is completed.
If you are struggling with weight loss or are interested in our Medi-Weightloss program, contact our highly-skilled team at Prima CARE for more information, or schedule a free consultation directly from our website today!