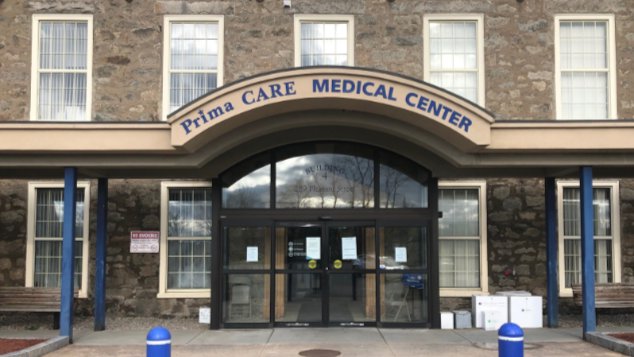 With offices across Rhode Island and Massachusetts, Prima CARE provides comprehensive healthcare services to patients in the area. At our 289 Pleasant Street (Building 4) location, located in Fall River, MA, we offer a range of medical services, from family and internal medicine with a focus on preventive care to specialties like cardiology, neurology, gastroenterology, and more!
In this month's blog post, we'll take a closer look at our 289 Pleasant Street facility and how it can help you and your family with all of your medical needs.
Discover What Prima CARE Can Do For You In Fall River, MA
Whether you're looking for a new primary care provider or trying to find specialists, Prima CARE is here to help. With a diverse team of knowledgeable medical professionals and cutting-edge technology, we provide exceptional care with a personalized touch to patients in the Fall River area. Our 289 Pleasant Street location offers services in these areas:
Learn More About Fall River, MA
The wonderful Prima CARE team at 289 Pleasant Street isn't the only thing we love about Fall River! This historic town has plenty to offer, including the Fall River Historical Society. The Society was founded in 1921 by a group of locals set on preserving the history of the town, which was once the world's top producer of cotton cloth. In 1935, the Society found a permanent home in a mansion that was originally built by a rich mill owner. In fact, it's the only building like it that's still intact!
The Society's museum and library are home to a number of wonderful artifacts. From costumes, accessories, and furniture from the 18th century to a collection of materials from Fall River's textile boom, history buffs and locals wanting to learn more about their hometown will find plenty to explore. That said, their most famous collection is certainly their Lizzie Borden Collection.
If you're not familiar with the story, Lizzie Borden was accused of killing her father and stepmother with an axe in 1892. The notorious case was highly publicized at the time, and it's believed to be one of the first 'media trials' in the country. However, despite the public's confidence in Lizzie's guilt, she was ultimately acquitted of the charges. After the trial, she returned to Fall River, where she lived for the rest of her life. If you're into true crime or ghost tours, the Historic Lizzie Borden House is a must-see.
Another important aspect of Fall River's history is its large Portuguese immigrant population. In the 19th century, when the whaling industry was thriving in Fall River, many Portuguese immigrants came to town in search of work. Then, even more immigrants came to the city at the turn of the 20th century to work in the textile mills. Today, the city has a vibrant Portuguese culture, which you can experience by exploring its many restaurants, small businesses, and local events.
We're proud to have a location in such a vibrant and exciting town, where the past, present, and future all come together. We invite you to make Prima CARE your home for all of your medical needs, and explore all that Fall River has to offer. Come see us!
The Prima CARE team is committed to helping you find the best care available. Whether you need a regular checkup or have specific health concerns, we're here for you. Schedule your next appointment today!