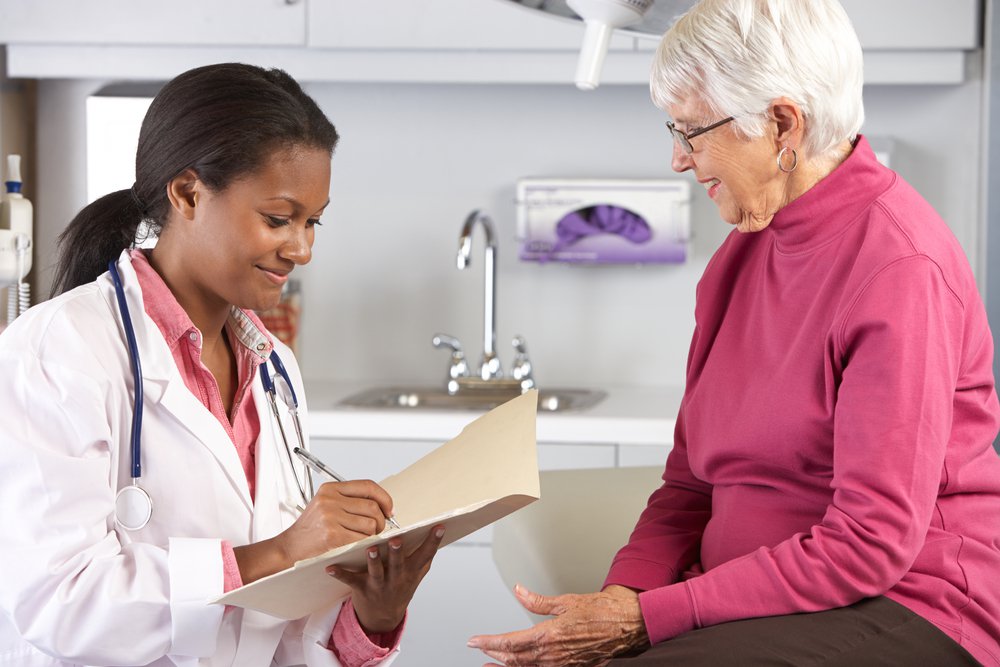 Primary care physicians are everywhere: clinics, private practices, long-term care facilities, outpatient and inpatient hospital settings, and more. They are the foundation of millions of Americans' medical care, typically your first contact within the health care system, and they play a critical role in keeping us healthy.
If you have a regular health care professional that you see for physicals and other health concerns, you're ahead of the game. But even if you don't have a regular doctor, or you haven't been to the doctor in a while, there are plenty of reasons to schedule an appointment with the primary care doctors at Prima CARE. Here are just five:
1. Regular Check-Ups Can Help You Stay Healthy

A primary care physician is a specialist in family medicine, general internal medicine, or pediatrics who provides definitive care to their patients and is responsible for the patient's comprehensive care. In other words? Your primary care provider is a one-stop shop for your health needs, and they're uniquely positioned to help you stay healthy and catch any problems early.

In fact, primary care physicians are often particularly focused on patient education and preventive care, or measures taken to prevent disease before it begins. This might include things like screenings for cancer and cholesterol, immunizations, and counseling on lifestyle changes that can prevent chronic conditions like heart disease, diabetes, and stroke. Over time, this can keep you healthy—and keep you from getting stuck with an expensive emergency room bill.

2. You May Have An Undiagnosed Health Condition

However, if it's been a while since your last appointment, it's possible you already have a chronic condition that has gone undiagnosed. According to the Centers for Disease Control and Prevention (CDC), 6 in 10 Americans (over half!) have a chronic disease like cancer, diabetes, heart disease, and more.

Family physicians and primary care doctors are experts in diagnosing and managing chronic conditions, so if you're experiencing any symptoms that are concerning you, make an appointment. The sooner you're diagnosed, the sooner you can explore your treatment options and get on the road to recovery.

A primary care doctor will frequently treat patients with common illnesses, too! If you've been struck by a cold or the flu, your primary care physician can help you get relief and get back on your feet.

3. It's Important To Track Your Medical History

In addition to keeping you healthy, primary care providers also play an important role in tracking your medical history. Your medical history includes everything from your family health history of various medical conditions to test results and a list of your current medications. This record is a great way to monitor your overall health and healthcare needs, and it's important for this information to stay up-to-date.

If you've recently had a baby, for example, your primary care physician can help you develop a postpartum care plan. If you've started a new medication, your doctor can keep track of how you're responding to it and make sure there aren't any harmful interactions. Tracking this information over time can help you and your doctor identify patterns and make informed decisions about your health.

4. Your Primary Care Physician Can Answer Your Questions

If you have a health concern, it's time to stop turning to the internet; schedule an appointment with your primary care physician instead. While the internet can be a great resource, it's also important to remember that not everything you read online is accurate—and some of it can even be dangerous.

When you talk to your primary care doctor, you can get reliable information about your health concerns, and you can ask any questions you might have. This is a great opportunity to get to know your primary care physician, too; building a strong relationship with your doctor can make it easier to talk about sensitive topics and make decisions about your health.

5. Your

Prima CARE

Doctor Can Connect You With Specialists

At Prima CARE, we're proud to have a wide variety of medical school graduates like primary care physicians, physician assistants, nurse practitioners, and more. In addition, unlike other, smaller primary care practices, we also have a number of board-certified experts in various medical specialties.

This makes it especially easy for our primary care physicians to coordinate care and help their patients find specialists. Whether you're looking for a women's health expert, a cardiologist, a neurologist, an endocrinologist, or a number of other specialists, your Prima CARE primary care physician can help connect you with the right doctor.
If you're due for a check-up, or if you're looking for a new primary care doctor, contact Prima CARE today. We'll be happy to help you find a provider who meets your needs and can answer any questions you might have about our services. Schedule an appointment online to get started!