Skip Main Content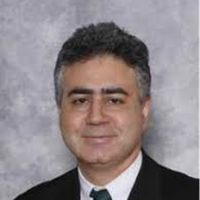 Ibrahim Eid, MD
ROLE:
Vascular Surgery
SPECIALTIES:
LANGUAGES:
Portuguese,
French,
Arabic,
English
WE CARE ABOUT YOUR FEEDBACK!
Please take a moment and let us know how your experience was.
REVIEW US
Meet Ibrahim Eid, MD
Dr. Ibrahim Eid is a Board-certified surgeon specializing in circulatory diseases of the arteries and veins. He is expert in vascular diagnosis and in both open and endovascular surgical techniques. He earned his medical degree at the American University of Beirut School of Medicine. He trained in Surgery at SUNY-Downstate and New York University Medical Center, and completed his Vascular Surgery Fellowship at Temple University Hospital. Dr. Eid has written many publications in the field of vascular surgery. Dr. Eid introduced and taught minimally invasive vascular surgery in Fall River, and is expert in both open and endovascular techniques. Dr. Eid's areas of expertise include vascular diagnosis, carotid artery surgery and stenting, abdominal aortic aneurysms, diabetic and atherosclerotic lower extremity disease, minimally-invasive treatment of varicose veins and dialysis access. He is a nationally-recognized leader in patient education and medical decision-making, and is a founder and Chief Medical Officer of Expert Medical Navigation. He is active in the national Vascular Quality Initiative to promote evidence-based science to the management of vascular disease. Dr. Eid is Board-certified in Internal Medicine, General Surgery, and Vascular Surgery and is a Fellow of the American College of Surgeons (FACS). He is a member of numerous national and local medical societies, including the Society for Medical Decision-making. Dr. Eid is the Director of Vascular Services and Chairman of the Department of Surgery at St. Anne's Hospital in Fall River. Dr. Eid sees outpatients at Prima CARE's Center for Vascular Diseases on South Main Street in Fall River and in our satellite office in Taunton. He has admitting and surgical privileges at St. Anne's and Charlton Memorial Hospitals in Fall River, at Morton Hospital in Taunton, and at The Miriam Hospital in Providence.
Education
American University of Beirut Faculty of Medicine
Training
Fellowship , Vascular Surgery

Temple University Hospital

Residency , General Surgery

SUNY Health Science Center at Brooklyn

Residency , General Surgery

SUNY Stony Brook University Hospital & Medical Center

Residency , Internal Medicine
Board Certifications
Certified in Vascular Surgery

American Board of Surgery

Certified in Surgery

American Board of Surgery
Prima CARE Center for Vascular Diseases, Fall River
Contact Us
Office Location
Office Location
Address:
Hours:
Get In Touch with Us:
Thank you for subscribing!
You will receive important news and updates from our practice directly to your inbox.
Thanks!